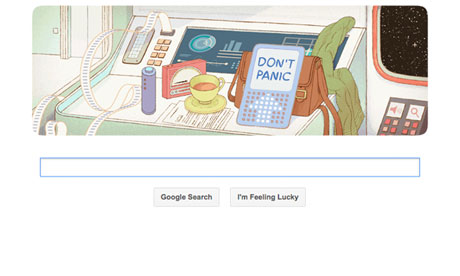 So, I saw this on Google!
Google have this featured in celebration of Douglas Adams' birthday.
Does his name ring a bell?
That's right, he is the author of
The Hitchhiker's Guide to the Galaxy
.
It's still sitting in my giant stack of unread books! *Gasp*
Have you read that? Is it any good?